Mick built this very smart Fliptail for the power tool challenge at Beale Park Boat Show. It did very well and caused quite a sensation.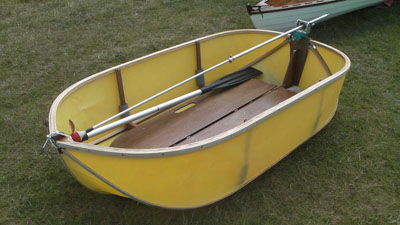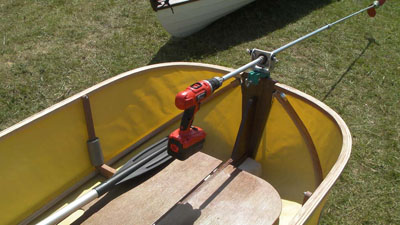 Aloys built this funky orange Fliptail and has given it a great name too. Very distinctive.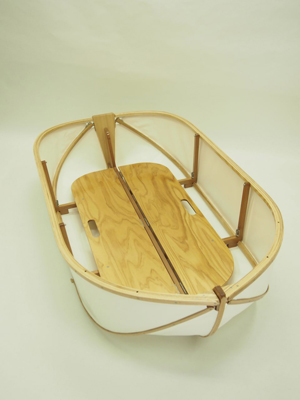 This lovely Fliptail 6 was made in Japan by Yasushi. You can see more of his quality work at his website
Kane-Toku workshop
This fabulous Transparent Fliptail was beautifully made by Robert.
This unique Fliptail was built by Bernhard. He didn't want an outboard engine so he did away with the transom. The result; a very cool double ended Fliptail that folds even flatter than the original and looks fabulous.
This Fliptail 9 is from Holland and was built by WJ. Here's what he has to say:

I just made my maiden voyage with my Fliptail and I am speechless with enjoyment. Spot perfect. Nice whisper engine on the back and pleasure for the whole family.

It's a blast, I am both proud and grateful. So stable, light yet sturdy...

So again, a million thanks for all your effort and countless hours of tweaking the design, Soo much appreciated. And a true head turner along the way

Safe travels!

A grateful customer.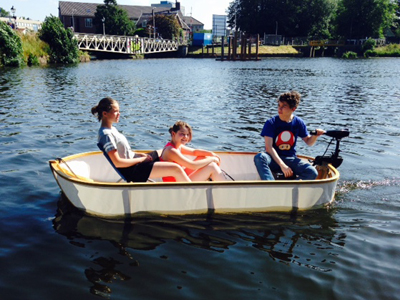 This rather splendid Fliptail 7 called Agathe was built in Norway by Vidar. As he was in Norway he used Spruce to make his dinghy. He has done a magnificent job and just look at those lightweight oars. Nice touch.
Alan built this very smart Fliptail. He first launched it in his pool.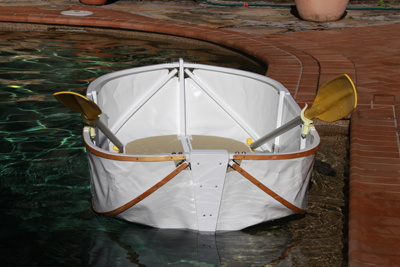 This is a Fliptail 7 built by Edward. Note the smart rubber fendering around the sides.
Here's another view of Robert's Fliptail with old school Seagull outboard attached.