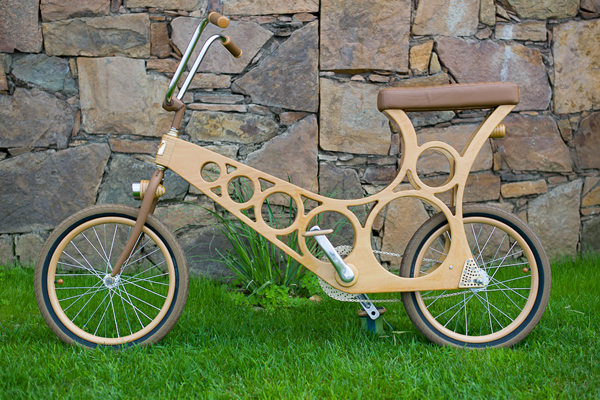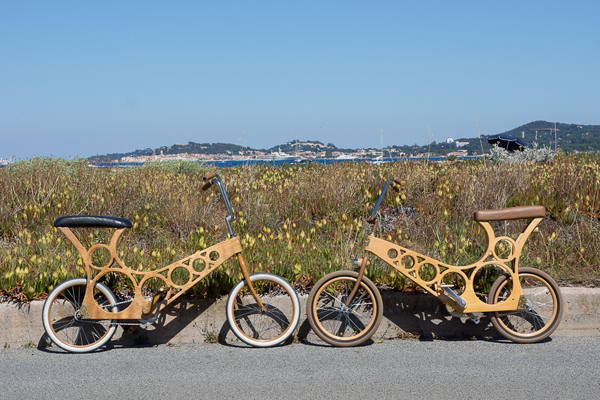 Chris from the UK made this Hoopy
using suspension front forks from
a mountain bike.
'Great set of easy to follow instructions and an enjoyable project.' he says.
This Hoopy was later sold to Sam Pilgrim who did his best to break it.
Here's the first
of two videos.
Gérard made this Hoopy for his grandson. With wooden rims and black fittings it looks excellent.
A pair of Hoopies
This Hoopy is made using wooden rims and handlebar grips from
Ghisallo
and wooden pedals from
Motobicycles
. It has a 2 speed auto hub, leather clad forks and seat and even wooden lights.
Jake, an adult, rides his single speed Hoopy with white wall tyres