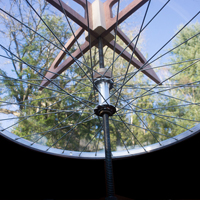 Woodenwidget will plant 5 trees on your behalf if you buy any of our plans.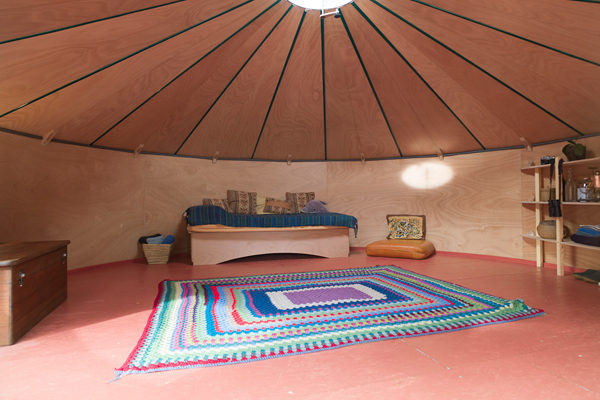 To keep things simple and the costs down the design uses common items in its construction. For example the crown is simply a bicycle wheel and the guttering is common braided garden hose. A plexi dome is fitted and it can be raised or lowered for ventilation.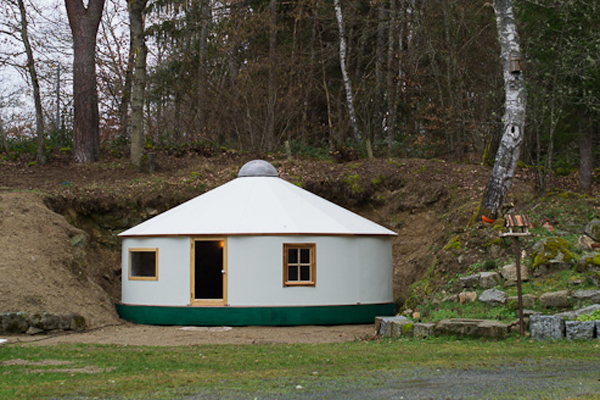 The bright, spacious and warm wood interior of the Plurt is well lit from the central perspex dome and as many windows as you want. As the Plurt does not have an interior lattice like a traditional yurt it means opening windows can be fitted to any panel and as the panels are interchangeable it allows for different configurations.

There is even an option for an extended headroom version.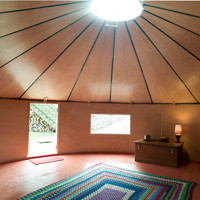 The Plurt is a 5 m dia. lightweight insulated yurt you can build yourself from easy to find materials. It is lightweight and quick to assemble on any flat surface. None of the panels weigh more than 20 kilos or are longer than 2.5 m making the Plurt easy to transport and stow. No specialist tools are needed just some basic power tool skills. The Plurt weighs only 250 kilos and takes about 200 hours to build.
The step by step illustrated instructions walk you through the entire build process. They include a lot of further information on all aspects of the build, from the materials you need and how to find and modify them. Unlike a traditional yurt, the Plurt is constructed using the insulating layer as a structural element. This creates an extremely light but very strong structure. You do not need much space to build a Plurt as panels are made one at a time using a jig.
The Plurt plans are metric but allow for the use of Imperial materials. The size of the Plurt is based on the size of a sheet of plywood and it has been designed to be easy to build and have very little waste. Even the panel jig is later used to make a bed and a set of shelves for the Plurt. It is estimated that a Plurt will cost about 3000€ to build which is about half that of a similarly sized traditional yurt.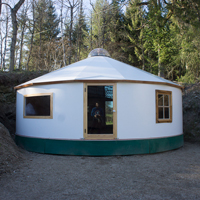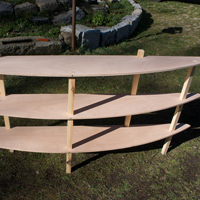 What makes the Plurt special?