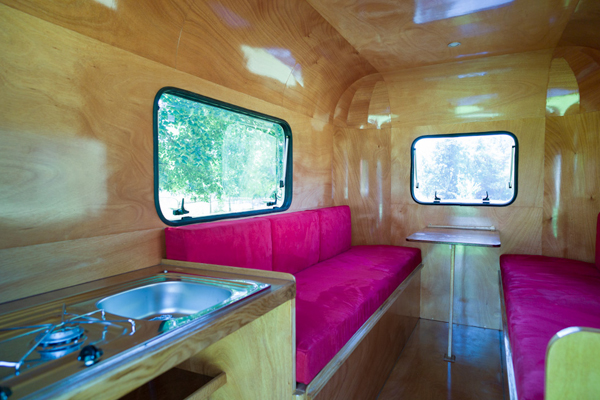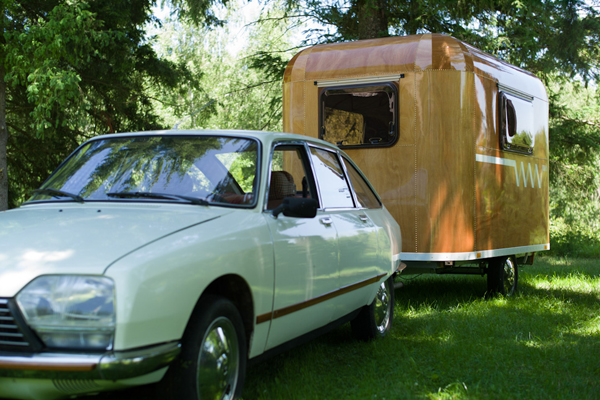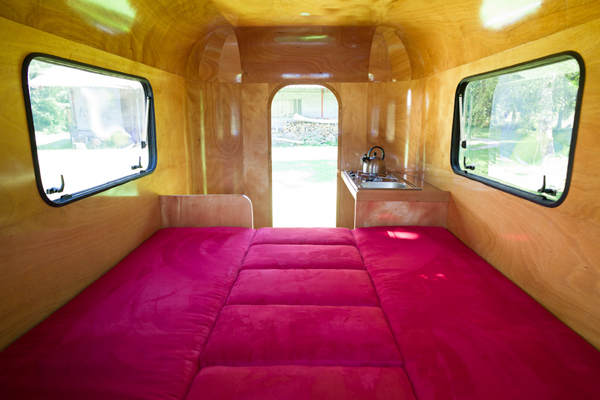 The Plystream is very stable tows nicely thanks to its low weight and slippery shape.
Here the back cushions have been dropped in place between the bunks to make a massive double bed 1.7 m wide.

The back cushions can be positioned in any order so you could make half the double bed for example.
The bright and airy Plystream interior looking forwards. On the left is a sink and two burner hob. Opposite the space is left open so it could be used as a shower or storage. The back cushions simply drop down between the bunks to create a huge double bed.
The rear view of the Plystream showing the double rear door which allows easy loading of long items like surfboards or bicycles.