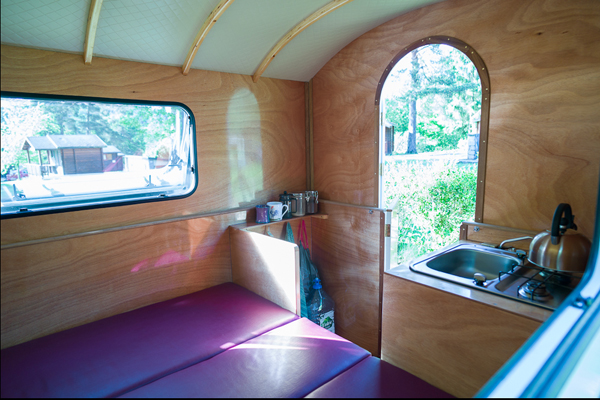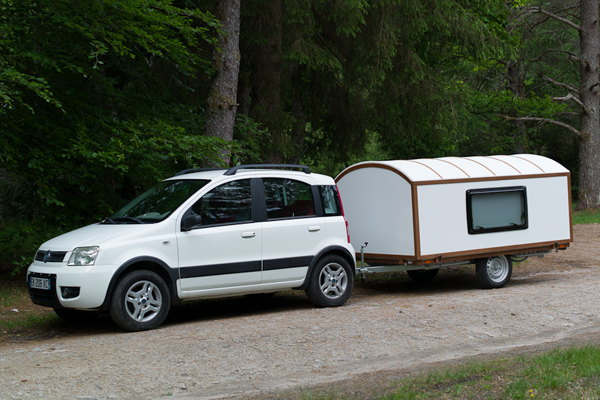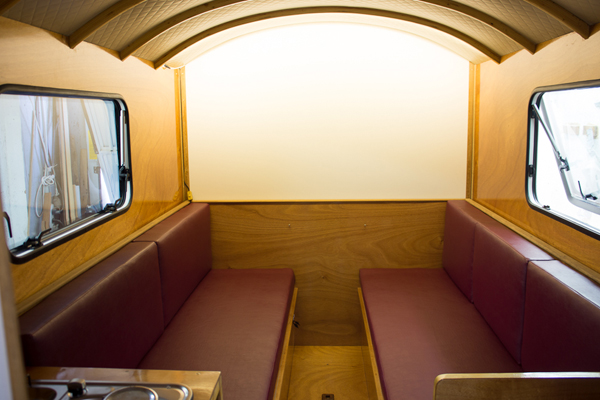 The interior on this Slidavan is lit by a strip of LEDs tucked behind the front beam. The front panel is painted white to reflect the light but also so it can used as a 60" projector screen!
Here the Slidavan is attached to one of the smallest cars on the road, a 1.2 Fiat Panda. The Slidavan in road mode is barely wider and no higher than the tow car. Tucked in like this there is hardly any resistance and being so light fuel consumption is barely affected. Since the Slidavan is no wider than the tow car, if the car can get through a gap, so can the Slidavan!
The bright and airy Slidavan interior looking aft. On the left is a sink and two burner hob. Opposite the space is left open so it could be used as a shower or storage. Note the back cushions dropped down between the bunks to create a very wide and comfy double bed.
The Slidavan in camping mode